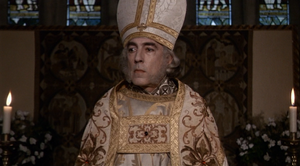 The "Impressive Clergyman" (as he is credited at the end of the film) is a church official who presides over the wedding ceremony of
Prince Humperdinck
and
Buttercup
. One of his most impressive features is a pronounced speech defect that makes his letter "r" sound more like "w."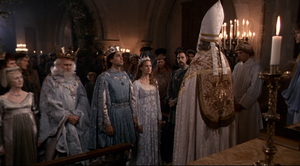 QUOTES
MAWAGE
MAWAGE ES VOT BWINGS US TOGETHAR...TODEY
MAWAGE THAT BWESSED AWANGEMENT
THAT DWEAM...WITHIN A DWEAM
AND WOVE...TWUE WOVE..WILL FOLLAW YOO...FOREVAR
SO TWEASAR YOOR WIVE
HAVE YOO ZA WING?
AND DO YO PWINCESS BUTTARQUOP
MAN AND WIVE
Community content is available under
CC-BY-SA
unless otherwise noted.